Assalamualaikum wbr..
Fakta Yang Sangat Penting Tentang Bekas Plastik - Elakkan No 3, 6 & 7
Pernahkah anda minum dari botol minuman plastik atau makan makanan dari bekas plastik dan terasa seakan-akan plastik pada minuman atau makanan tersebut? Ini bermakna bahan plastik yang terkandung di dalam bekas tersebut telah terhakis dan masuk ke dalam makanan/minuman tersebut. Sekiranya kita lihat pada belakang atau di bawah bekas tersebut, kita akan dapati ada simbol segitiga dengan kod nombor. Jangan salah faham. Kod no. pada simbol ini bukannya menunjukkan lebih besar nombornya, lebih tahan lama bekas tersebut, sebaliknya ia menunjukkan jenis bahan yang diguna (dari unsur Polymer iaitu bi-produk dari bahan Petroleum).
The Plastic Coding System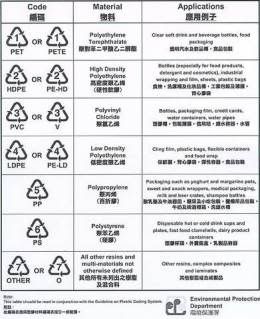 Chart of The Plastic Coding System
Ketahuilah Fakta2 berikut:
* Kajian menunjukkan bahawa kod 1 yang diperbuat dari bahan PTE atau PET(yang selalunya digunakan untuk bekas minuman ringan atau air mineral) selamat digunakan untuk tempoh 1 kali sahaja. Ia tidak sesuai digunakan berkali-kali kerana akan menggalakkan pengumpulan bakteria pada permukaannya. Tetapi jangan biarkan bekas air ini di dalam kereta pada hari panas terik kerana bahan toksinnya akan terhakis dan masuk ke dalam minuman dan ia tidak sesuai lagi untuk diminum dan jika diminum juga boleh menyebabkan kanser terutamanya kanser payudara
* Kod 2 jarang digunakan untuk bekas makanan/minuman. Oleh itu tidak perlu risau tentangnya
* Kod 4 selalunya digunakan untuk bungkusan makanan yang akan diguna sekali dan dibuang. Ia tidak akan menimbulkan kesan bahaya tetapi jika digunakan untuk mengisi bahan makanan/minuman yang terlalu panas atau terkena minyak masak yang masih panas, bahan plastiknya boleh meluntur dan masuk ke makanan tersebut.
* Kod 5 selamat digunakan dan boleh dipanaskan di Oven microwave tetapi untuk jangkamasa 3 bulan sahaja jika diguna setiap hari. Oleh itu anda harus membuangnya dan gantikan dengan yang baru jika sudah terlalu lama menggunakannya.
* KOD MERAH yang MESTI DIELAKKAN samasekali ialah yang bertanda 3, 6 & 7. Bahan kod 7 biasanya diperbuat dari Polycarbonat yang bersifat keras dan lutsinar tetapi mengandungi BPA atau Bisphenol-A yang merbahaya kerana ia bersifat karsinogenic dan boleh menyebabkan Kanser terutamanya Kanser Payudara. Kod 3 & 6 mengandungi BPA serta bahan kimia lain yang juga boleh memberi kesan yang sama
Kajian di Amerika Syarikat telah mendapati 95% dari sampel air kencing orang dewasa, ibu mengandung, kanak2 & bayi yang diambil mengandungi bahan BPA ini. Plasenta ibu yang mengandung juga dikesan bahan bahaya tersebut. Bahan Bisphenol-A (BPA) ini boleh merosakkan sistem reproduktif, mengubah kadar pertumbuhan bayi dan merosakkan organ tubuh, meninggikan risiko kanser payudara, kanser testicular, atau prostrate kadar sperma yang rendah, keguguran, kegemukan, diebetis & tekanan darah tinggi. Sayang sekali, bahan ini terdapat di kebanyakan botol2 susu bayi yang ada di pasaran dan pihak berkuasa di Malaysia masih belum membuat apa-apa kenyataan atau tindakan terhadap perkara ini walaupun pihak USRDA yang bereputasi serta menjadi rujukan sedunia telah mengesahkan fakta ini.
So, kita kena bertindak sekarang. Jangan guna plastik kod 1 berulang kali, jangan guna kod 5 dalam tempoh yang terlalu lama. Yang lebih penting, JANGAN GUNA LANGSUNG KOD 3, 6 & 7. Cara yang terbaik ialah dengan menggantikan dengan bekas yang diperbuat dari kaca atau seramik yang lebih selamat.