Item(s):

New in box, Lightweight, Dynamics,
Over-ear headphones, Genuine
Features:
The Audio-Technica ATH-T500 dynamic headphones feature a powerful 53mm driver for superior sound quality. A lightweight and durable design makes the T500's suitable for all types of music and multimedia applications. Superior sound isolation is provided by well fitted and comfortable ear cups.
[+] Included in the ATH-T500 design is a dual headband system ensuring maximum comfort and reduced pressure on the head.
Technical Specification:
[+] Type: Dynamic
[+] Output Sound Pressure Level: 106dB
[+] Frequency Response: 10 - 25,000Hz
[+] Maximum Input Power: 1800mW
[+] Impedance: 40 ohms
[+] Weight: 270g
[+] Connector: 3.5mm gold plated stereo mini plug
[+] Cable: 3.0m
Package includes:
[+] Audio-Technica ATH-T500 (Black)
[+] 3.5mm - 6.3mm (1/4") adapter
Price:
[+] Retail Price:
RM 219
[+] My Price:
RM 195 [Firm]
Warranty:
[+] 1 Year Manufacturer Warranty [Not cover man-made damages]
Dealing method:
[+] COD
----(+) Muar, Batu Pahat, Kluang, Melaka - Free of charge
----(+) KL, JB, N9 - RM 20 (Toll + Fuel)
[+] Postage
----(+) Peninsular Malaysia - RM 15
----(+) Sabah + Sarawak - RM 20
*For postage, product will be warp with bubble plastic and pack with paper carton box and old newspaper for extra protection. So please be assured
Location of seller:
[+] Muar, Johor
Contact method/details:
[+] Please PM me for price negotiation and information
Age of item:
[+] New in box, No sign of wear
---
Picture: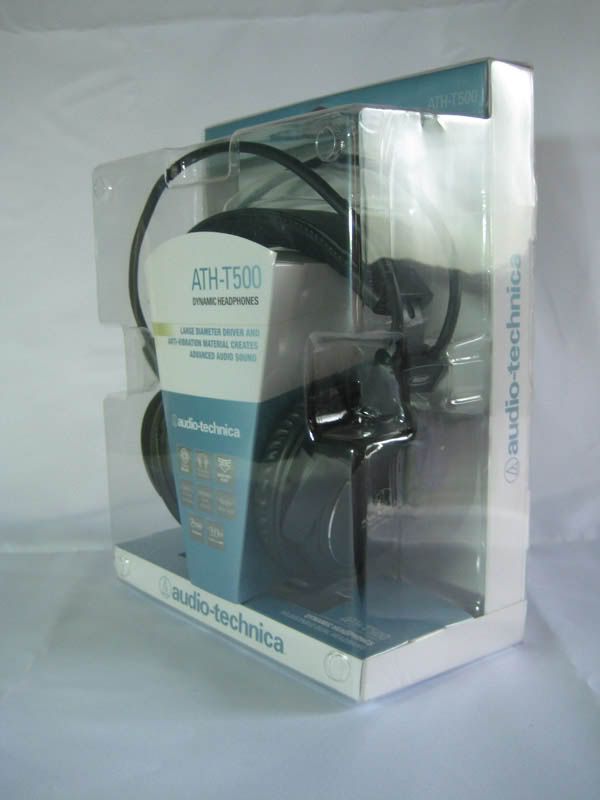 Reason for sale:
[+] Reseller, Small Personal Business
Thank You for Viewing